KONE has introduced an advanced elevating solution for use during construction. This technology largely replaces the traditional exterior hoisting system and brings real value...
Hyundai Elevator Co., South Korea's No. 1 moving solutions provider, said Thursday it developed a new type of lift that can be summoned by...
Greek company Mezolift is the first company in the world to have created a solar lift/elevator (Mezus Solar) for small houses. The solar lift...
The modern city skyline is built on skyscrapers, but skyscrapers would not exist without elevators. Enter LiftEye, the world's first and most realistic virtual elevator...
As skyscrapers get taller, elevators are getting faster. The new ones travel as fast as a car on a city street at over 60 km/h. In...
We would like to advise you that NAEC spring conference in Scottsdale, Arizona date changed to March 26-29, 2017. Reasons You Should Attend NAEC'S 2017...
Cyclocable® is perfectly in line with the Sustainable Development and EcoMobility initiatives of today's cities. The concept Cyclocable is a cable lift that is specifically adapted...
People who love London Eye will have soon available another attraction called British Airways i360, a sleek 162-meter-tall tower with a glass viewing pod that,...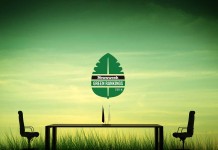 Newsweek magazine partnered with Corporate Knights Capital, as well as leading sustainability experts from nongovernmental organizations and academic and accounting communities, to rank the...
ThyssenKrupp announced a new headquarters near The Battery Atlanta in Cobb County, Georgia, in collaboration with the Braves Development Company. The thyssenkrupp Elevator Americas...